It is the first step that is troublesome.
This is where I want to be in a couple of years.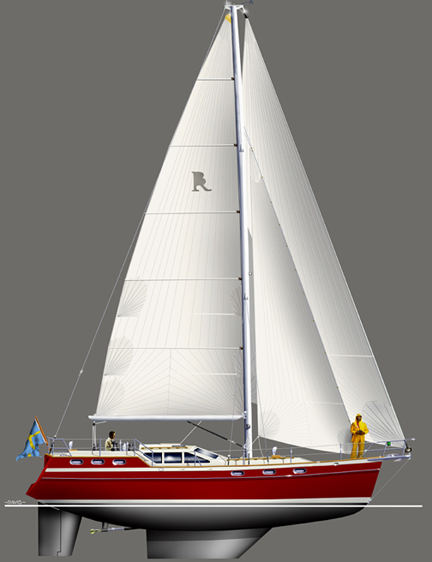 The sailboat Arcadia, Voyager 388, designed by Bruce Roberts-Goodson
L.O.H.

11.94m (39' 2")

L.W.L.

10.71m (35' 1 1/2")

Beam

4.02m (13' 2")

Beam W.L.

3.89m (12' 10")

Draft

1.83m (6' 0")

Displacement

15.5 ton (34,216 lb)

Sail area

109.06 sq. m. (1,174 sq. ft.)
One day she will sail around the world.
In September, 2005, it had been just 10 ton of cut preprimed steel sitting in my backyard in Alberta Prairies.
Yes, I decided to build from a kit supplied by the designer, Bruce Roberts.