Overhead gantry
A must to have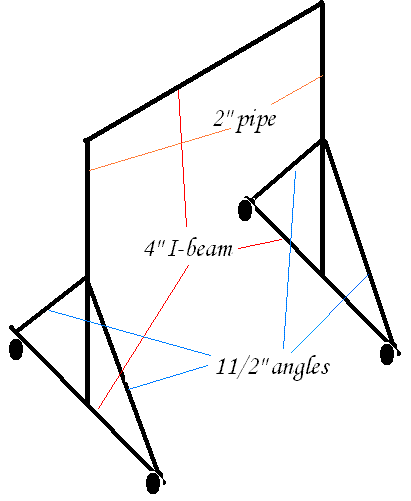 A gantry was a must to have. It was my first serious welding and plasma cutting project.
I decided that the heaviest part I ever need to lift would be a diesel. I searched Internet for most popular marine diesels and figured out that its weight would not be more than 500 kg. Therefore, a half ton gantry should work just fine.
The problem was not with the lifting mechanism but with the rest of the gantry construction. It should have been high and had enough room between an overhead beam and a boat deck for a diesel to be installed from above. It also should have been able to carry the load.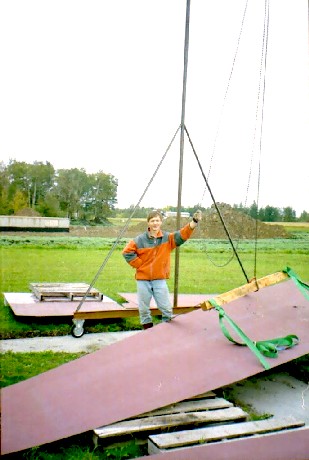 I found a free program in Internet written by a student that was capable of doing simple calculations in regards to load and support deformation. To be on a safe side, I doubled the load and made calculations for 1 ton load. I came up with two 2-inch (schedule 40, I believe) 16-foot high pipes and 4-inch 20-foot long I-beam.
I ordered the material from a scrap yard in Edmonton, welded it over weekend and my friends helped me raised it when we were unloading the container.